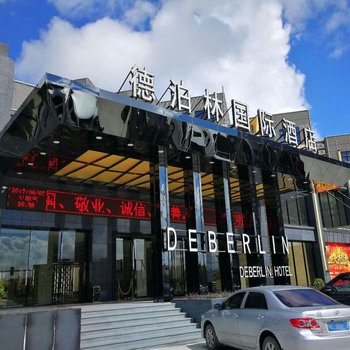 The Deberlin Hotel provides a great place for travelers to relax after a busy day. Visitors to Zhuhai will find that the Deberlin Hotel is a fantastic accommodation choice.
The hotel is only 13km from Zhuhai Jinwan Airport and 30km from Zhuhai Railway Station, giving guests a number of convenient transportation options. Seeing Zhuhai's sights from this hotel is easy with Meidou Square, Guanyinshan Jiaoye Park and Jin Hai'an Wenhua Yishu Zhongxin- Museum all close by.
At the end of a busy day, travelers can unwind and relax in the hotel or go out and enjoy the city. This Zhuhai hotel provides parking on site.
This hotel is the usual choice for a large number of business travelers.